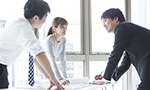 Leveraging our unique strengths
to support our business
TTK is a manufacturer of products such as high-tensile threaded rebars (Neji-Tetsu-Con). However, the services that we provide are not limited to simply manufacturing products and delivering them to construction contractors. We also provide solutions that reduce labor requirements at construction sites by listening carefully to the views of building owners and working alongside construction contractors to overcome the challenges that they face.
In this section, we focus on TTK's intangible strengths.

Solutions that reduce the total construction costs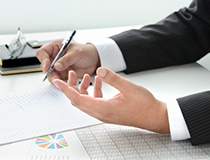 Most construction material manufacturers usually just submit product proposals to the purchasing departments of construction contractors. TTK, however, submits technological proposals for reducing the total construction costs to their design departments (which are upstream of the purchasing departments). That is one of our distinctive characteristics.
Because we participate in construction projects from the initial design stage, we are able to propose the optimal construction methods and materials for the particular structure to be constructed. While offering the construction contractor the benefit of our experience in this way, we are also able to promote sales of our high value-added products, which are indispensable regardless of the market conditions.
By supplying products such as rebars and other innovative construction technologies, TTK provides labor-efficient solutions for construction sites.
Technological proposals that are unmatched by our competitors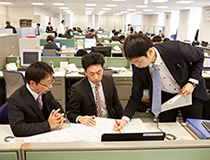 It takes a long time to acquire the know-how necessary to develop technological proposals. Acquiring this know-how requires a great deal of effort and various initiatives over many years. Such initiatives include building long-term relationships of trust with construction contractors, developing a management system that is integrated with development, and training individuals capable of understanding design drawings as well as identifying problems and the key factors in reducing labor requirements.
In addition, TTK also exchanges views with research institutions, design firms and building owners, and implements joint projects with university laboratories and construction contractors. Our aim is to promptly adopt state-of-the-art technologies and identify customer needs in order to gain a competitive advantage in making proposals and developing technologies.
Today, our department for handling technological proposals has grown into an organization with over 100 staff. This is one of the unparalleled advantages of doing business with TTK.
Leveraging our unique strengths to support our business
The diagram below shows TTK's business strengths. By combining these strengths to help reduce labor requirements at construction sites and contribute to improved profitability for building owners and construction companies, TTK continues to be chosen as their preferred business partner.
TTK's business model
(1) We participate in construction projects from the design stage so as to provide our customers with technological proposals for reducing labor requirements.
(2) Our proposals help to reveal the challenges that our customers are facing. Information on these challenges is immediately fed back to our development division so that they can develop new products and make improvements (products that meet customer needs are quickly introduced to the market).
(3) By using advanced manufacturing technologies supported by state-of-the-art facilities, we create a wide variety of products that meet the customer's needs.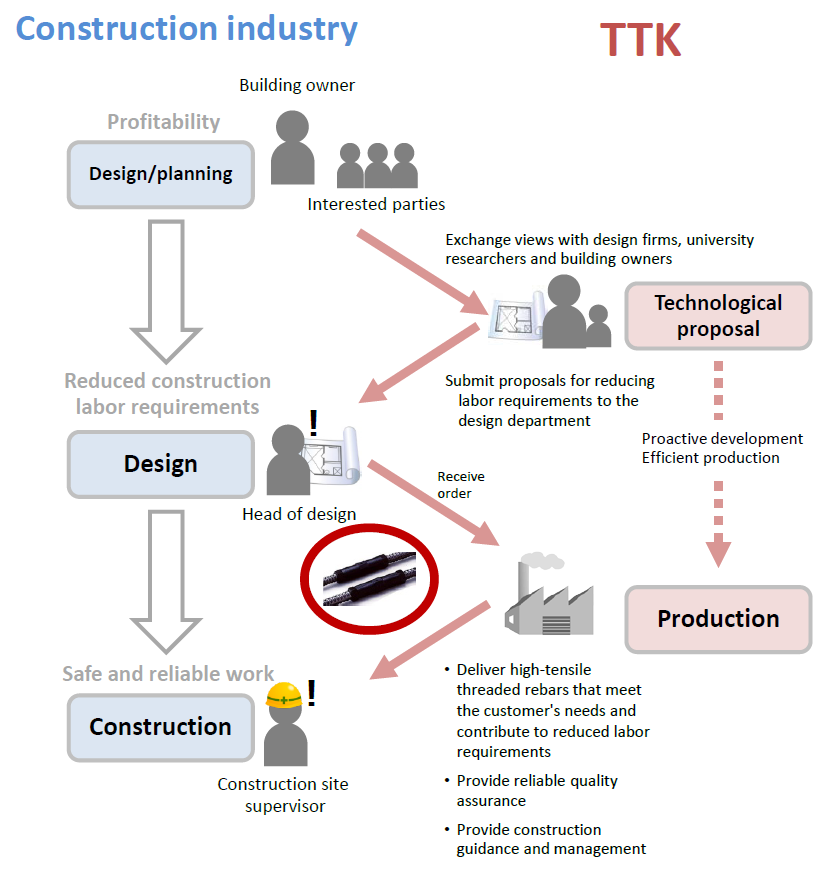 We have evolved our business model while also enhancing our technological proposal services to enable us to promptly identify our customers' needs. As a result, we have created a strong management structure that allows us to deliver stable profits even when many other rebar and electric furnace manufacturers are in the red.