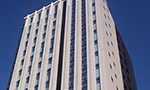 So far, we have looked at TTK's current characteristics, strengths, and business operations. Now, let us consider TTK's vision for the future.
Branching out into overseas markets as a leading manufacturer of Japan-brand construction materials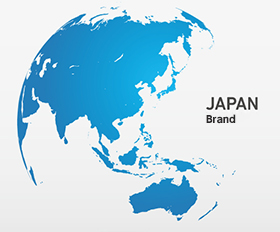 TTK is working to expand further within the Japanese market and to develop business lines in rebar-related areas. In July 2015, however, we also established our Overseas Division to accelerate our business development overseas. We are focusing particularly on establishing ourselves in regions where many large-scale, high-rise buildings—including condominiums and hotels—are being constructed.
We will, of course, maintain our commitment to ensuring product quality and safety in overseas markets, as well. Furthermore, because we help reduce construction-site labor requirements through our technological proposal services, we are able to provide value as a manufacturer of Japan-brand construction materials without engaging in price wars.
TTK's business model is expected to prove competitive in overseas markets as well, and we have been chosen as one of the Top 100 Global Niche Companies by the Ministry of Economy, Trade and Industry of Japan.
An environmental recycling business that takes full advantage of electric furnaces
TTK has launched an environmental recycling business to take up a new challenge for the future. Our Hachinohe works, a core facility in Aomori Eco-town*, plays a leading role in this business. By making effective use of a variety of facilities—including electric furnaces for the high-temperature detoxification and melting of waste—we process medical waste, scrap vehicles, discarded electrical appliances and the like for recycling into valuable resources.
In light of growing concerns over environmental issues, we are working to develop this project into another pillar of our business with the aim of further contributing to the realization of a recycling-based society.
* Aomori Eco-town
A group of facilities located in the coastal area of Hachinohe City, Aomori Prefecture. These facilities are jointly operated by three companies, including TTK, with the goal of achieving zero emissions and safely recycling all waste at a low cost. Aomori Eco-town has been recognized by the Ministry of Economy, Trade and Industry and the Ministry of the Environment as a model zero-emission area, and it is contributing to environmental conservation within the local community.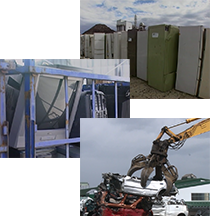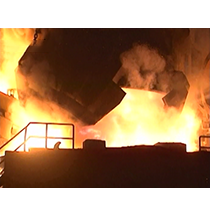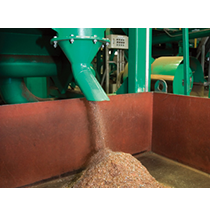 TTK places the highest priority on developing human resources. To this end, we provide basic training that helps personnel in our development, manufacturing and sales departments to acquire the technological knowledge and skills required to meet customer needs. As a result, our sales of high-value-added products, including joints, have increased to the point where they account for approximately 70% of our total sales.
Our vision for the future
Our vision for the future is to continue providing our customers with not only materials, but also solutions that contribute to the realization of a recycling-based society by combining our high value-added products, construction technologies and services.